Products Packing & Unpacking Services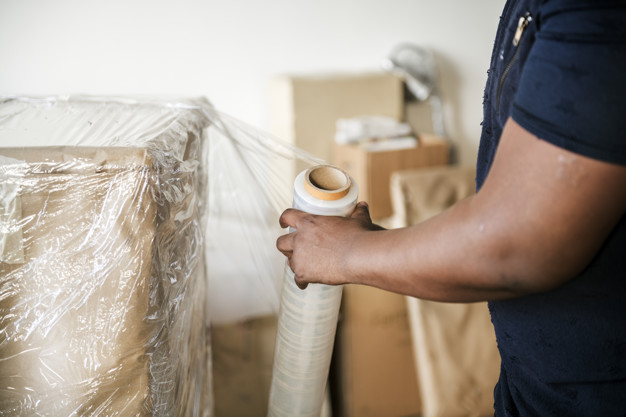 Products Packing & Unpacking Services
Efficient Products Packing and Unpacking Services
Are you searching for a trusted professional who can help  in products packing and unpacking of your goods without damaging them? Then Sri Vinayaka Packers and Movers are the perfect packers and movers in Bangalore for you. With us, you will get the best products packing and unpacking services without any hassles. We understand that products packing and unpacking  also require precision and transition. Without these, your goods could get damaged in the process.
The Best Products Packing and Unpacking Services in Bangalore
We take utmost care of all your goods and ensure that the products  packing and moving are done in the right manner. Our experienced men take great care while doing products  packing and unpacking  of  your goods for you. During the packing process, we have a well-trained supervisor who looks over the work done by our staff. This ensures double safety so that none of your goods are harmed in any manner.
Professionals for Domestic Relocation
If you are searching for professionals who will be able to relocate your goods from your old place to a new place, then we are here for you. You would have to provide us with the address of both the houses and then the process would go on smoothly. We take great care in segregating the items in your home so that the right packing material is used for each of the items.
Prompt Services for Commercial Relocation
We also provide packing and moving services for changing your commercial area. Since commercial sectors have lots of essential documents and stationery, we have specialized staff that would be able to take care of this. You would not have to worry about any item getting lost or damaged in the process of packing and moving.
Safe Packing Materials for Your Items
We use safe packing materials which will be able to keep different types of materials intact and not break from the impact of the journey. We use high-quality pad wrapping, wooden boxes, cartons, plastic packing, corrugated sheets, paper packing, and others, depending on the kind of items that has to be packed.
Frequently Asked Questions
It's never too soon to start packing. The sooner you start packing and organizing everything, the sooner you will figure out the perfect packing and moving strategy for you. Although when you hire a full packing and moving service from Sri Vinayaka packers, we will plan the packing for you.
Yes, if you have properly organized your things while packing and labeled the boxes accordingly, your unpacking will be a hassle-free experience.
You can assist them or supervise them while making notes on where your things are being kept so that when you are unpacking, you can easily locate your belongings.
You will need corrugated cardboard boxes, plastic containers for waterproof storage, plastic wraps, bubble wraps for fragile things, and a strong holding tape to seal the boxes. Sri Vinayaka offers the best packing and unpacking services in Bangalore.
You should start with things you won't need until you reach your destination and pack all the small things in the cardboard boxes. We will disassemble the furniture and safely pack them once we reach there. Documents and expensive things should be carried with you.