Relocation Services In Bangalore

local relocation services in bangalore
You are looking for a reliable company that can provide you with home relocation services in Bangalore. Relocating used to be a challenge but we make it hassle-free and comfortable for our customers.
Indian relocation marketplace is a tricky one to navigate. With so many moving companies competing for the same customer all it takes is for single customer interaction to decide on the move or no move.
At Sri Vinayaka Packers, we employ trained and skilled people who are capable of handling any household shifting job properly and efficiently. Having completed more than 10,000 domestic relocation services in Bangalore, our customers come back to us again and again when they require a professional moving company.
We are committed to your complete satisfaction. Our experience and expertise take away all the hassles involved in an office relocation. We have worked on more than 200 complex corporate relocation projects and offer expert solutions to even the most challenging office relocations.
Sri Vinayaka Packers and Movers, a nationally recognized provider of Indian relocation services, has been in business for over 27 years. Our services have since expanded to include vehicle escort and cargo services, storage and warehouse service, and transportation services.
When it comes to home relocation in Bangalore, Sri Vinayaka Packers and Movers in Bangalore is the best name to count on. Our expert team of professionals takes care of all your items and ensures damage-free delivery when your belongings reach their new destination.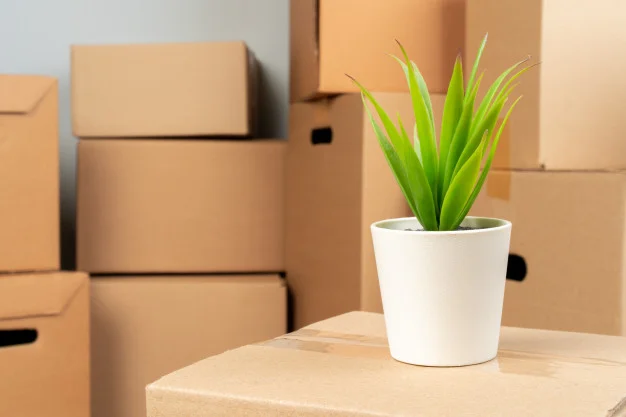 Pet Relocation Services in Bangalore
Pet Relocation is a growing industry in India. With increased number of pet owners, Pet Relocation Services have become necessary. Though there are many pet relocation services in India, few of them are equipped with the right tools and facilities to take care of pets. We provides excellent pet relocation facilities at best prices. Sri Vinayaka has been providing safe and affordable Pet Relocation Services in Bangalore for more than a decade now. We not only ensures the safety and comfort of your pet but also makes sure that it reaches its destination in optimum good health.
Bike Relocation Services in Bangalore
Bike Relocation Services in Bangalore provides you the services to transport your beloved bike from one location to another. Our professionals are expert in handling bikes and do it with care. Bike Relocation Services in Bangalore can transport multiple bikes of different shapes and sizes to different destinations. So, if you are planning to move or want to move your bike, call us without any delay.
If you are looking for reliable Bike Relocation Services in Bangalore then contact us now. We offer Bike Relocation Services in Bangalore at the most affordable price. 
We are the best Bike Relocation Services in Bangalore. We do Bike Transportation, Bike Shipping and Bike Carrying Services for our clients.
Home Relocation Services in Bangalore
When it comes to relocation, there are many things that you need to be taken care of. From packing and unpacking to loading and unloading, Sri Vinayaka Packers provide you with all the services along with the best home relocation packages in Bangalore. We have a strong network of the most talented movers and packers in Bangalore who can help you out with your packing and moving needs.
Here we will list out the most important steps that will help you out in relocating to another place:
Step 1: Know how many items you need to move
Step 2: Get quotes from different packers and movers companies in Bangalore for your move
Step 3: Pick up the company that gives you the best value for money service
Car Relocation Services in Bangalore
Sri Vinayaka Packers and Movers in Bangalore provide the perfect solutions for the packing, transportation, and storage of your belongings. We are a leading name in the relocation industry of Bangalore, having a massive network of 100+ vendors and over 25 years of experience in this business.
We have been assisting clients by providing reliable solutions to their packing, loading, transportation, and unloading needs at economical prices. Trying to find the best packers and movers in Bangalore? Sri Vinayaka Packers and Movers is your one-stop solution for all moving services. Get free quotes now!
Domestic Relocation Services in Bangalore
Sri Vinayaka Packers and Movers are one of the pioneer in domestic relocation services from Bangalore. We have a team of trained workers who can pack your belongings without damaging them and load them into the truck for safe transportation. Our movers and packers are skilled professionals with years of experience in packing and moving.
are experts in packing all fragile items like mirrors, glass items, chandeliers, etc. We offer flat rates to make sure you don't overpay for your move. We offer free estimates on all moves so that you can compare prices before choosing us as your Bangalore packers and movers.
Our experienced team will handle your household goods with care while packing and loading it into our trucks. We provide Packing List so that you are aware of what is packed where. Our staffs will unpack your items after reaching at the destination safely.
Relocation Services in Bangalore for working Professionals
Sri Vinayaka packers and mover offer the best Relocation Services in Bangalore for working Professionals. We are known to provide cost-effective solutions to our clients.
We are the leading home relocation company in Bangalore that offers a wide range of services like packing, moving, transportation, warehousing, unpacking, unpacking and organizing household goods. We have a strong team that renders timely services for all your moving and shifting requirements in Bangalore.
Sri Vinayaka Packers and Movers is one of the leading home relocation services providers in Bangalore. We understand the value of time and money spent by you on packing and moving your household goods. That's why we never compromise on the quality of work or time frame to deliver the best shifting services to you.
Sri Vinayaka Relocation Services in Bangalore
At Sri Vinayaka Packers and Movers Bangalore, every move is meticulously scheduled & achieved. Our robust procedure guarantees that you have a satisfying shifting experience.

Transparency
Our team will provide you with a detailed estimate detailing all aspects of your relocation. All of our services will be invoiced to you in a detailed manner. Any hidden fees will be disclosed to you in advance.

Professionalism
Our team of more than 500 relocation experts can handle all your relocation needs. They are efficient and responsive. For any issues or questions, customers may contact any customer service representative.

Customization
Our approach will be flexible as always, so we can meet your needs. It is our responsibility to handle everything from start to finish. Moving on holidays can be arranged if the employees are unavailable.

Reliability
Moving together ensures that everyone is on the same page and that we move quickly. As the Best relocation company in Bangalore, we have a fantastic team and a great network of vehicles that make it possible to provide excellent service.

Affordable Pricing
Relocating can be complicated, but your finances should not be a concern. With years of experience, we have managed our resources efficiently and maintained high standards. We are budget-friendly, so everyone will be able to afford us.

Self Owned Storage
We offer short term and long term storage solutions for additional belongings. To avoid any extra storage charges, the cost will be determined by the chosen tariff. Our warehouse services are also extremely safe and efficient.
Frequently Asked Questions
Along with relocation services, we also provide storage and warehousing services in Bangalore and all major cities in India.