Packers and Movers in Bangalore
Best Packers and Movers in Bangalore
Local Packers and Movers in Bangalore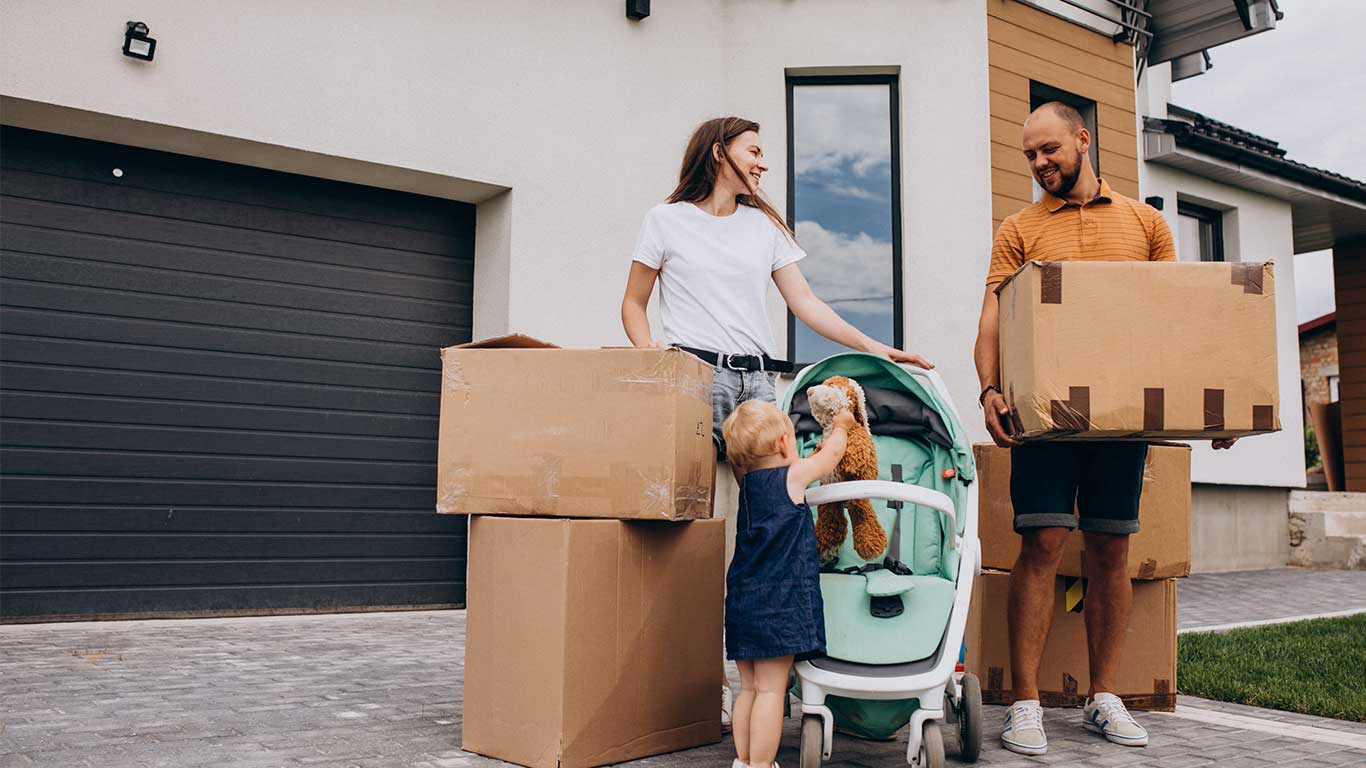 Welcome to Sri Vinayaka Packers & Movers Bangalore. We are the best movers and packers in Bangalore. We offer exceptional services and help to meet the needs of our customers. We also respect the sentiments of the goods of our customers.
You might be thinking about moving all your commercial or household belongings from Bangalore to any other city in India. But you may not realize how difficult it is for you to do it by yourself. We offer the best deals at affordable rates to give you security and peace of mind.
The shifting experience we offer can be highly customized. All your questions can be answered at home by the moving company. Our team has years of experience and the skills to make your movement smooth.
Our specially trained teams will take care of all aspects of your movement, including packing, moving, dismantling and loading larger items such as electrical appliances loading and unloading.
Moving to "Silicon Valley of India"
With the help of Sri Vinayaka packers and movers in Bangalore, you will make the best decision in your life by moving to Bangalore, the capital city of Karnataka. Because of the city's beautiful weather and lush greenery, it attracts many tourists and migrants each day. Metro has made it possible for residents to connect to all corners of this charming city.
For the first time, engineers can enjoy the nightlife of the city while living, working, and playing. It doesn't matter how difficult it is to deal with the pollution and traffic in this metropolis, the city's fashion and entertainment will make you want to stay for a while. Bangaloreans are hard workers, but they also know how to have fun to the fullest.
Services Offered by Local Packers in Bangalore:
Here are some of the services that Sri Vinayaka Packers and Movers in Bangalore has to offers:
The experienced management and support staff of Sri Vinayaka handle our 'Packers and Movers' services. This allows us to offer customers a wide range of benefits. We offer complete assurance to our customers, from the earliest settlement of any claims to zero trans-shipment. We are able to meet the needs of different segments thanks to our dedication.
Telecom services
Fast-Moving Consumer's goods
Banking services
Automobile segments
Electronics & Electrical items
Designing & Construction of Aircraft parts
Railways services
Defense appliances
Pharmaceutical products and numerous others.
Customized Packing and Moving Solutions by Sri Vinayaka Packers & Movers in Bangalore
Sri Vinayaka Packers and Movers Bangalore adheres to honesty, trust and accountability. We deliver all shipments on-time without any hassles. We also use specialized equipment to reduce your transport costs. These vehicles and carriers can be used to transport any size goods with safety and security. All of these vehicles and carriers are GPS-enabled, which serves many purposes:
First, make sure each item has its own space.
Second, you can only carry two consignments at once.
Our packing styles and techniques are not to be overlooked. All commodities are wrapped using high-quality corrugated sheets and rolls, which are secured with high adhesive tapes and fastened with safety belts.
You can count on us to be your one-stop shop for all of your relocation needs. We have been able to achieve so much over the years and we are looking forward to building more strong pillars through our expansion.
Prime Focus: Client Satisfaction
You can count on our strong customer support network to be available 24 hours a day to answer any questions you may have about the service that you have chosen. With us, you'll be connected to a team that takes into consideration your feedback and reviews. This will ensure that all your issues are addressed quickly.
We are now more prominent in providing transportation and logistics services.
Call +91 9880011434 to book your movement In Bangalore only by Sri Vinayaka Packers and Movers in Bangalore
Comprehensive Moving Services offered by us:
We are well-known packers and movers in Bangalore. Our aim is to offer you a wide range of moving services, including:
Residential Moving
International Relocation
Commercial Shifting
Transport by vehicle
Home Storage
Warehousing Management
The Advantages of Hiring Sri Vinayaka Packers and Movers Bangalore
We are a leading provider of logistics services and offer a wide range of storage and removal services. Who wouldn't want to receive the best relocation services deals? You can trust a reliable Sri Vinayaka Packers and Movers Bangalore to handle your entire job in any weather conditions.
We are a top-rated moving company in Bangalore and we provide all kinds of packing and moving services for our clients. You can enjoy many benefits from us, such as:
Recognitions During Our Successful Journey
We have more than 26 years of experience since 1993 and are constantly striving to offer world-class shifting services. We are confident in providing productive services to clients like you because of the positive attitude and words we have heard from them.
We are the most renowned packers and movers in Bangalore. In the past years, we have been recognized as the 100% efficient packers and movers in Bangalore. We are the most loyal and authentic company among our customers. We believe that it is essential to execute the relocation process in a systematic manner. This will help you save time and money, no matter what obstacles may arise.
We also have numerous highly qualified and skilled personnel who are dedicated to their work when it comes time to provide any type of moving service.
Technology-Driven Solutions
We are known for providing professional moving services. Our packing material is of the highest quality and can be used to pack any type of goods. Over 26 years, our research and development team have been developing innovative solutions for your shifting needs to Bangalore. We have developed durable vehicles, carton boxes, and wrapping sheets to ensure safe and secure transportation.
We also offer step-by-step processing for moving your office or household goods with our Shifting Assistant. We provide a survey at your pick-up location, either online or physically.
 Our handy apps allow you to track and book your consignment online from anywhere you are. We have made ourselves easily accessible by providing these user-friendly apps to our customers.
Comprehensive Relocation Services in Bangalore offered by us:
We cover every corner of the city
We are the Best Packers and Movers Bangalore. We have seen and explored every corner of Bangalore. With just your address details, our professionals will quickly guide you through the entire process.

We have developed a solution to the traffic problem in Bangalore. We have multiple branches throughout the city which means we can offer better efficiency and lead time. You can contact the branch closest to you.
All Round Service all over India
We are well-known packers and movers in Bangalore. Our aim is to offer you a wide range of moving services, including:  Residential Moving, International Relocation, Commercial Shifting, Transport by vehicle, Home Storage, Warehousing Management, etc.
Individual Teams to Handle Domestic Relocation
We have separate teams for domestic clients. We regularly collaborate with our partners and staff to monitor the shifting process, as we have branches all over India. Excellent service is guaranteed by independent service allocation to both domestic teams.

Sri Vinayaka Packers for Small and Large Businesses
Bangalore is more than an IT hub. It also provides bread and butter for many commercial establishments. Numerous relocation services are offered to small and large businesses throughout the city. With our exceptional expertise and outstanding services, we ensure that they are satisfied.
We understand the importance of your goods and are able to offer you a wide range of services.
Self-Owned Warehousing Service
Additional belongings that are not available at the current location in Bangalore, or when you move from there, can be stored at Sri Vinayaka storage services Bangalore on a short-term to long-term basis.
To avoid additional storage fees, the cost of the same will be determined based on the tariff selected. We guarantee you the best warehousing service!
We are the Packers and Movers Bangalore. Our well-maintained warehouses are secure, fumigated, and maintained to facilitate smooth goods movement from one place to another. Our goal is to offer safe and secure storage for your valuable belongings until they are delivered to you.
We also offer storage services for longer periods on a monthly, fortnightly, or weekly basis depending on the needs of our customers.
Some of the unique features of our warehouses include:
International Quality Standards Meet
Aesthetic Warehouse Architecture
Warehousing and industrial use
Fire and Seismic Resistant Structures
Innovative Technology
Low insurance assessment
Accessibility is easy
Zero maintenance/Nut & bolt free leak-proof structures
Ample parking space


You can also get customized removal and storage services by our professional team. Our charges for any service you select are extremely low.
There are some things you should consider when choosing a good packers and movers company.
Get multiple quotes Doing comparisons is the first thing you need to do.
Get multiple quotes from moving companies, and then compare their services and costs.
This will allow you to compare prices and find the best services at the lowest possible price.
You can either search the internet for information or ask your friends and family for suggestions.
How to Choose Sri Vinayaka Packers and Movers in Bangalore?
After you're done with your comparisons, head to the internet to start looking for online reviews. The reviews can be found on local listing sites such as Google listing and Bing places. You can also use other platforms such as Glassdoor and Foursquare.
It is enough to see if the company has had any unhappy clients. This will allow you to choose a company that is right for your business.
You can't finalize a deal if you don't have live discussions with the company if it has a solid online reputation and good feedback. Visit the company to learn about past projects, employees and working methods. Ask any question you have. Ask them about how they plan to move your assets, and what their packaging and transport strategies will be. These questions will help you assess the professionalism and effectiveness of the company. It's okay if you are happy with the results. If not, don't rush to make your selection.
No Hidden costs and insurance
You must have the insurance company be able provide you with the necessary insurance services for your movement. You should also check the entire payment structure and the legal bills. Many companies will ask customers to pay hidden fees, which they do not discuss with their customers while they are negotiating the deal. It is important to verify every detail of the payment before you make any payments.
Do not pay too much in advance
You should not pay an inordinate amount of money to the company prior to the move. They may ask for a portion of your payment. You can give them the amount you think is appropriate. Ask them to provide documentation regarding the advance payment. This will save you from future headaches. It is also a great way to see if the company is genuine. Accept their offer and you're good to go.
How experienced is the company?
When you have the right skills, experience doesn't matter. You should never give your personal belongings to anyone who isn't qualified. Only hire an experienced company that is capable of completing the job efficiently. To confirm their claims, you can review their past work. You can view testimonials from the company's website. These testimonials are a great way to see the company's ability in difficult situations.
Certification and License
The company must be operating under the legal license for the proposed moving process. Ask the company for their legal documents. It is important to verify that the company has the necessary licenses to store your items. This will be crucial in the event of mishaps during the move. Also, confirm all moving documents.
Frequently Asked Questions:
Moving to a new location can be stressful, especially during a pandemic. Working with professional movers and packers can make you feel more relaxed and at ease during the entire process. Sri Vinayaka is a certified packer and mover in Bangalore. They will take every precaution to ensure that your family has a safe experience. Each move is unique and our Packers and Movers team is prepared to handle any unexpected complications. They also focus on providing 100% customer satisfaction. Get more information about
Sri Vinayaka packers and movers by calling +919880011434,+919243460664, or emailing us at srivinayakapackers05@gmail.com.
Moving is a strenuous task that drains both your energy and finances. Selecting the right packers and movers can help you relax and feel stress-free. Here are some things to keep in mind when looking for moving companies.
You should receive both the invoice and the cost for the services that you have requested.
You should be provided with good packing materials to protect your belongings.
Storage/Warehousing facilities may be required for long-distance moves.
If you're moving interstate, you may need transportation escort service.
Sri Vinayaka Packers and Movers offers the best services for moving your house or workplace in Bangalore.
You can verify the authenticity of Packers and Movers by visiting
For registration proofs and licenses, ask for them.

To verify if they are genuine, do some online research.

Review the feedback from customers who have used our services before.

For previous experience,

Make sure they offer service guarantee and insurance

For pricing and payment terms, contact them

Finally, make sure you check if the staff is experienced enough to ease the process.
It doesn't matter how small or large your move, hiring Packers and Movers will be a huge benefit to you. Experienced and skilled packers and movers can safely and securely transport your belongings to their destination. There are no worries about lifting heavy loads or unforeseen spillages. Most movers and packers will offer door to door insurance. They use high quality packing materials. They are well-trained to complete tasks quickly and on time. Sri Vinayaka, a skilled packer and mover, can handle any type of move with great care and sophistication.
If you are contacting a Packers or Movers company, make sure to ask for their registration and license to pack and move your items. Another way to verify that Packers and Movers are authentic is to ask IBA (Indian Bank's Association) if they have been approved. Only Packers and Movers who have IBA approval will be allowed to pack and move things. You can also request their GST registration or PAN details.
Every company has its own unique requirements for the services of Packers and Movers. Sri Vinayaka packers, movers and other professionals have over 27 years of experience in moving and packing. We offer high-quality packing materials, transport, and handling the relocation.
Moving price estimates include cost headroom. The quantity of goods to be moved, i.e. Move size. Labor costs Packing fees Loading and unloading costs Transportation charges comprising fuel cost.
The average cost of Packers & Movers is
For local moving 3000-15,000
Long distance transfer: 15,000 - 50,000.
For corporate relocation services in Bangalore, any amount between 20,000-70,000
Before hiring a Packers and Movers company, it is important to do your research. These are some tips to help you choose the best Packers and Movers in Bangalore.
To verify that they are genuine, always ask for certification. You can feel confident in legal documents such as registration proof, IBA approval evidence, GST registration certificate.

You can get insurance coverage for your belongings from genuine packers and movers.

They offer quality services and dedicated efforts from their team.

All the packing materials required to protect your belongings are provided by genuine packers and movers.
Sri Vinayaka Packers & Movers is the best for moving services in Bangalore. Get a quote by calling us.
Sri Vinayaka packers and moving company have been in business for over 27 years. Our staff is taught to be efficient and can handle any type of relocation complications. We offer packing and moving service.
Local shifting

Domestic relocation

Interstate relocation

Moving work spaces

Services for vehicle transportation

Transit escort services

Cargo services

Storage/Warehousing
Our mission is to fulfill our customers' needs and create memorable experiences.
Movers and Packers are very popular in Bangalore. Avoid scamming moving companies.
You will receive a proper invoice detailing the services they provided and their costs.

Good packers and movers companies should be able provide insurance coverage for potential complications or damages.

You should be provided with good packing materials and sturdy corrugated boxes to ensure your safety.
For long distance moving, movers and packers should have a secure storage facility.
It is best to house shift on a day that you can relax and watch the moving process. But, it is best to shift during the week, particularly Monday through Thursday, as the demand is low for weekday shifting.
Here are some factors that could influence your moving cost
Reputation in the market for the company you've selected

The day of shifting: Some companies offer services on the weekdays for a lower price.

The company must be licensed and registered.

If insurance is included in the charge,

It all depends on the services they provide.
Local moving costs range from 3000 to 15,000 depending upon the amount of items being moved. Long-distance moving costs can vary depending on distance and can run around 20,000 to $50,000 depending on how far you are going. While costs may vary from one city to the next, they can be higher in larger cities. Sri Vinayaka Packers & Movers to receive a quote.
When providing insurance, your packers, movers and insurers will take into consideration several factors such as the nature and value of the items and how far they have traveled. The following items can generally be insured:
Furniture

Home appliances

Garden equipment

Electronics

Kitchen appliances
Moving insurance is the Insurance that covers your Corporate or House Relocation. You will be reimbursed for any damage to your belongings caused by the relocation.
Ask your Packers and Movers if they have insurance. If not, you can obtain it from an approved insurance provider.
A policy called moving insurance covers personal and commercial goods that are being transported by any mode of transport.
Do not pack jewelry, precious documents, or expensive watches, nor any coins, stamps, or other collectibles. You can bring them with you to ensure safety.