Packers and Movers in Bangalore for Local Shifting
BANGALORE'S BEST PACKERS AND MOVERS FOR LOCAL SHIFTING​
Moving Companies in Bangalore for Local Shifting​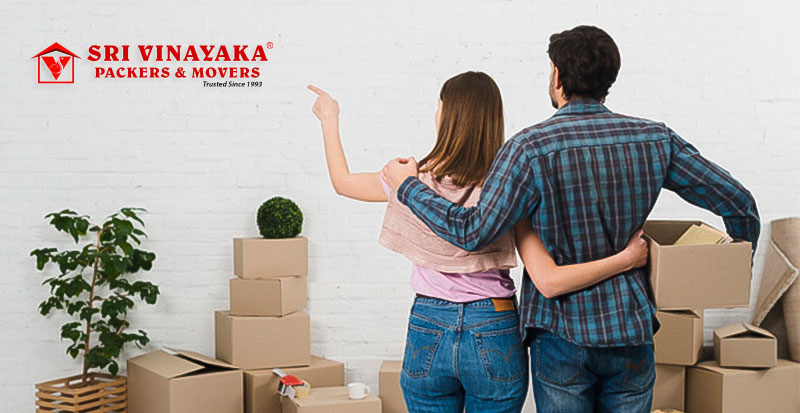 With over 25 years of experience in local shifting, Sri Vinayaka Packers are a trusted Packers and Movers in Bangalore for Local Shifting. Whether you're moving within the city or interstate, we are your best choice. In addition, we can insure all your belongings and your storage space.
In Bangalore, our dedicated team of professionally trained, caring, and efficient employees can relocate your entire house or office. No matter what the relocation, we will make sure that your belongings are safe.
What makes Vinayaka Packers the best choice for Packers and Movers in Bangalore for Local Shifting?
Reliability
For local shifting in Bangalore, we offer reliable and effective Packers and Movers services. Whether you choose to move your entire household or move only part of it, we can plan the entire process for you. This responsibility is taken seriously, which is why all of our movers have undergone extensive training. Our movers maintain the highest level of professionalism and you will find us to be the fastest and most reliable movers on the market. We make moving simple so it won't be a hassle for you.
Safety
As a packing and moving service, we are invited into your homes and are trusted with some of your most valued possessions.
In the first place, we will take extreme care and secure your belongings during transport.
To keep your items safe and well organized, we use professional packing materials and wrapping techniques.
It will be easy and convenient to unpack them and arrange them after the move.
We are responsible for making sure that the goods arrive in perfect condition and on time at the destination.
It is important to us that we value the time and money you spend with us.
Affordable prices
Moving can be financially draining, so we avoid adding any unnecessary costs to make your move even more stressful.
Having a plan that isn't too expensive would be great convenience for you.
By ensuring the best experience for a price that is very affordable, our team will give you a profound experience.
We are one of the best Packers and Movers in Bangalore for providing local shifting services to a continually growing clientele.
Customer Satisfaction
Our goal is to provide our customers with the best service possible. Local shifting has always been one of the main reasons for our company's success over other Bangalore packers and movers. Our company strives to provide the highest possible level of service. In particular, this one caters specifically to your needs and is sufficiently large to give you the best service possible.
Looking for Packers and Movers in Bangalore for Local Shifting?
The highly trained team of Packers and Movers at Sri Vinayaka Packers and movers has more than 25 years of experience in providing customized services. Because we supervise everything from beginning to end, unlike our competitors, our employees are committed to providing professional efficiency.
We also specialize in interstate relocations between major cities at Sri Vinayaka Packers.
Storage warehouse services with high security, insurance, vehicle transportation, and cargo services are also provided by our company.
We are your leading Packers and Movers in Bangalore for local shifting needs.
Frequently Asked Questions