Packers and Movers in Bangalore for Local Shifting
Best Packers and Movers in Bangalore for Local Shifting​
Packers and Movers in Bangalore for Local Shifting​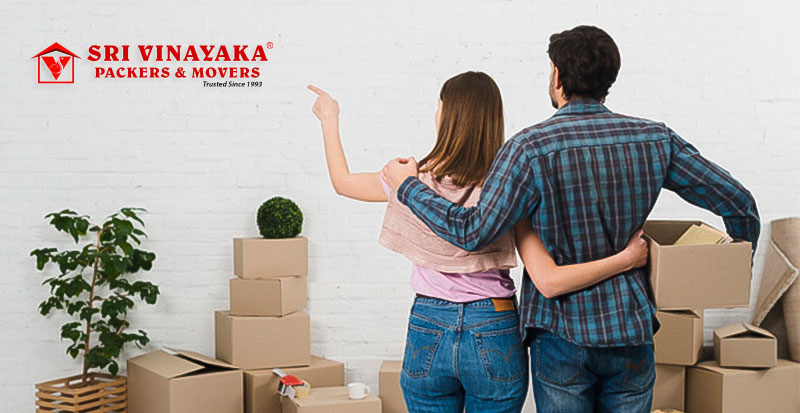 Sri Vinayaka Packers have an experience of over 25 years as Packers and Movers in Bangalore for local shifting. We are your perfect choice for moving services within the city and interstate. We also offer door to door insurance for all your belongings and storage insurance.
The company do everything from transporting small loads to relocating your entire household or business anywhere in Bangalore, our dedicated team of caring, professional, and efficient employees will make sure that your belonging's safety.
Why Vinayaka Packers and movers is the best choice?
Reliability
Our crew of Packers and Movers in Bangalore for local shifting are reliable and effective. You can trust us to plan the entire shifting process according to your choice. We take that responsibility seriously, which is why all our moving specialists have undergone extensive training and you will find that we hold up to the highest standards of professionalism in the industry. Shifting doesn't have to be a complicated process when you move with us.
Safety
When you choose us to help you pack and move, You invite us into your homes and trust us with your most valued possessions.
Firstly, we promise you to move your belongings with extreme care and security.
We use professional packing materials and wrapping techniques to keep your items safe and well-organized.
Therefore, unpacking them and arranging them after the move can be easy and uncomplicated.
It's our responsibility that all your goods arrive at the destination on the committed time and without any damages.
Our professional employees respect your time and we value your money.
Affordable prices
Everyone understands that moving can be financially draining, we don't like to add any unnecessary expenses that would cause you more stress.
We come up with a plan that wouldn't put a hole in your wallet.
In a profound way, our team will ensure that you get the best experience for a very affordable price.
Our ever-increasing clientele is a representation of our best quality for providing services as Best Packers and movers in Bangalore for local shifting.
Customer Satisfaction
We work with the motivation of providing our best to our customers. What sets us apart from other packers and movers in Bangalore for local shifting in the industry is that our company strives to deliver a more personal quality of service. Above all, that is mainly concerned about your specific needs and it is large enough to have the capability to serve you well.
Looking for Packers and Movers in Bangalore for Local Shifting?
With an experience of over 25 years, you can rely on our dedicated team of  Packers and movers to get customized services. Our success is a result of our employee's commitment to providing professional efficiency because unlike our competitors, we supervise everything from beginning to end.
Sri Vinayaka Packers also specializes in Interstate shifting between major cities.
We also provide storage warehousing services with utmost security, Insurance services, Vehicle Transportation services, and Cargo services.
Contact us for more information or to get a quote for Packers and Movers in Bangalore for Local shifting.
Sri Vinayaka packers and movers, based in Bangalore offers relocation services to all the major cities in India and is the best moving company for long-distance moves.
Movers are licensed to transport your possessions between cities or states. we are experienced to handle any kind of moving complications that may arise. For the Best Packers and Movers in Bangalore for Local Shifting, contact us.
Moving costs are calculated based on the distance of the move, the number of crew required to assist you, and the number of your belongings.