Packers and Movers in Whitefield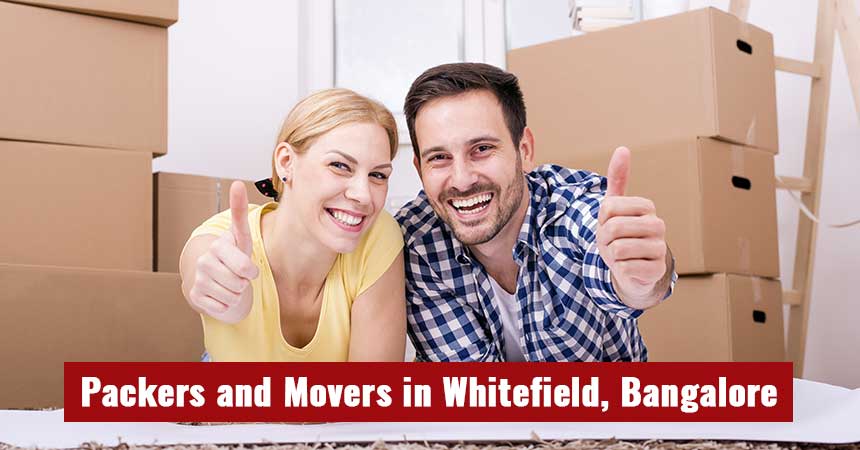 Best Packers and Movers in Whitefield, Bangalore
Relocation Services in Whitefield
Are you looking for a reliable and trustworthy packers and movers in Whitefield? Sri Vinayaka Packers and movers in Whitefield will make it easier to provide you a hassle free relocation from Whitefield. Finding Whitefield movers has never been easier as there are more than 1000 companies providing the same exact services.
Welcome to Sri Vinayaka Packers and Movers in Whitefield
Everybody likes a little change every once in a while, and that includes moving or relocating from one place to another. Whitefield, an IT hub, is witness to a steady shifting of homes within/outside the City to corporate office relocations.
Whitefield packers and movers are very useful in such situations. This not only saves you time but also helps reduce the stress of moving. It also allows you to take time to consider other aspects of shifting. There are many questions that consumers have to ask when they face the task of shifting.
Every time our clients move, we ensure a stress-free experience with our expert packing team. In addition, we provide comprehensive risk coverage via door-to-door insurance.
How do you choose the best Whitefield movers and packers?
If you are moving to or from Whitefield, Bangalore with all your household and office belongings, then you need reliable and trustworthy packers and movers in the Whitefield service provider.
Trying to choose a Whitefield packing facility on your own can take up a lot of your time, keep you from completing other tasks, and probably won't end with the best possible option anyway.
With so many different moving companies in Whitefield, how do you go about finding the one that will provide the best service at a price that fits your budget? Here are some tips to help you find the right packers and movers company for your needs:
TIP: Compare quotes online before you hire one.
The first thing that you need to check is whether or not the company is licensed and registered.
Check if they have their own trucks and staff. This way, you can get a better idea about the kind of service you will be getting.
Do they have insurance? Make sure you are covered against theft or damage to your goods during transportation.
Check out their reviews online. If possible, talk to some of their previous clients and ask them about their experience with their movers and packers in Whitefield Bangalore.
How much does it cost? Get an estimate from multiple companies so that you can compare prices as well as the quality of service.
Some items may need special care, like antiques or furniture that has been passed on from one generation to another. Make sure that the movers pack these items carefully and use appropriate packing materials.
Local Relocation Charges in Whitefield
The volume of goods being moved will determine the size of your truck, how much packaging material you use, and the number of laborers needed. The greater the number of goods you're moving, the larger truck you will need and therefore, the higher your cost.
It is important to consider the date you will be moving. Weekends and month-end are the most expensive times to move. Packers will be booked. To save time and money, it's best to move on weekdays or in the middle of the month.
The Floor You Are Residing On
If you are located on the ground floor, there is no need to pay any additional charges as it is very easy to move goods from one place to another. You might have to pay slightly more if you live on the first floor or higher because it takes more effort and labor to move your goods.
Relocating items within a 30 km radius of your home is unlikely to cause damage. The packing of delicate goods, furniture and large appliances will be the most important. The amount and quality of the packing material used will determine which charges are applicable.
If you have to move from one floor to another in your building and there is no lift, the charges could rise because the movers must navigate narrow staircases.
A large workforce is not necessary for local relocation. However, it could vary depending on the size of your house. The number of hours worked and the labor you hired will determine how much you'll be charged.
Frequently Asked Questions