Most trusted Packers and Movers in Bangalore
Our goal at Sri Vinayaka Packers and movers is to make moving as simple and relaxing as possible.

Local Moves
You're looking for the best packers and movers in Bangalore, aren't you? Local shifting services in Bangalore by a local moving company will ensure that you have an exceptional moving experience.

Commercial Moves
With our commercial relocation services, office relocation becomes much easier. Among our services include office moves, retail shop moves, warehouse moves, studio moves, and more.

Corporate Re-locations
We provide safe relocation services in all major cities in the country. Wherever you want to move to, from Kanyakumari to Kashmir, we can help.
Best Packers And Movers In Bangalore
Welcome To Sri Vinayaka Packers And Movers
In Bangalore, Sri Vinayaka Packers & Movers is one of the most reputed relocation service providers. We strive to deliver personalized service to meet our customers' needs with quality service and support. Our team ensures happy and successful relocation/shifting experiences with every relocation/shifting we conduct.
Besides Delhi, Mumbai, Bengaluru, Kolkata, Gurgaon, Faridabad, Chennai, Pune, and Amritsar, you can also get our packers and movers services anywhere in India. Packing & Moving is more than just a strong guy moving furniture, we also care about accuracy, speed, and customer satisfaction.
Sri Vinayaka Packers and Movers is one of the Best Packers And Movers In Bangalore company with a tightly-knit team of professionals that are experts in the industry. Our services were established in 1993. With a focus on providing the best relocation services in India, we set out to excel. With our determination and perseverance, we were able to achieve great success.
Check out what our customers have to say about us
Sri Vinayaka Packers recently relocated our house for us. Our movers were professional and efficient, and the service was good. We received all our belongings in good condition because of the packing materials they used. They promised timely delivery which they did at a reasonable price. Overall I had a satisfactory experience and I will never think before hiring them again.
They packed well and shifted our home without any damages to our belongings. The staff is decent and friendly. They even operated during the COVID-19 pandemic with all safety precautions and healthy staff. I appreciate Sri Vinayaka's commitment. They are certainly the best packers and movers in Bangalore.
The Service was good, starting from packing to delivery. The staff was so patient and supportive. The only issue was that they immediately started unloading upon arrival and we didn't get to plan the arrangement of our things in our new home. If everything is planned, we can easily set the house in a day. Best Packers and Movers in Bangalore for sure.
The service was good and the response was very good. They do things according to our expectations in terms of pricing and delivering things safely. I truly recommend Sri Vinayaka Packers and movers for shifting things safely.
The best packers and movers in Bangalore !!! I have used their service for the 4th time for Shifting in Bangalore and every time it is a pleasure. They are perfect examples of professionalism. In a matter of 2-3 hours, they packed neatly and unpacked at the next house neatly. Thanks a lot and my best wishes. The staff is very polite and compared to other packers, They are in budget too...Well done Sri Vinayaka packers.
Vinayaka packers and movers one of the best in the business, they are professionals, they complete the given job smoothly, in time and the fright charges very affordable compared to others, personally I experienced there work capacity, I approached mr Tiwari for shifting of my friend house hold articles to a remote place called koppa in Karnataka, I contacted Mr Tiwari in the afternoon he told the job will be done by tomorrow evening like as he told he finished the job perfectly in the evening though it is raining heavily in Bangalore on that day and the next day morning the said consignment was delivered safely 👍👍👍
Professional ,on time, safe packaging and perfect pricing..they are the best in the industry and very flexible as I have had business with them thrice..honestly the best in their business
Happy with the service. No damages to any household items. Staff is good.
We had some initial issues with a slightly smaller size truck, but the moving team more than made up for it, but making sure that they could fit everything in the truck. Their delivery and unpacking/assembly was beyond expectations. They were very patient and complied with all of our requests. Despite it being quite late in the night, having missed dinner, needing to carry every item from the truck parked outside the gate (50 ft from the house) and carrying it 1 flight up a twisting staircase, they were very professional and didn't complain one bit and didn't demand any tips or extra money. They didn't leave until they finished the unpacking at 12:30 a.m. The team that was sent was the best I have ever had. Many thanks to them.
It was an amazing experience during the house shifting , You have really won my heart . I was alone and they didn't let me even feel it , starting from packing to moving and then unpacking everything at the required location. Not only shifted but settled , thanks A lot .
Very professional Packers. Damage ratio is almost NIL. Very responsive and advisable for long distance travel. Bit costly but value for money.
Last week I had a great experience with Sri Vinayaka packers and movers for shifting house locally. They took good care in packing all the stuff and moved all the stuff carefully. Overall we had a smooth experience, the guys were polite and were listening to our request. Special thanks Tiwariji for proving us the best service and Milan who managed all the work with the team.
I'm very much satisfied with their service. Actually I had booked another packers and movers but they dint turn up on the day of shifting after delaying 3 hours of the scheduled time. It was already afternoon..we all were in huge stress..fixed auspicious date and was dreamt of going to new house.. suddenly contacted this packers and movers seeing in Google and v approached them.They send the labourers in one hour and those ppl were really very hardworking guys..I must really appreciate them.they worked till night 10 and packing was really safe and secured..I'm happy about their service. If you really want your things need to be shifted safely,you can contact this packers.
Best Packers and Movers in Bangalore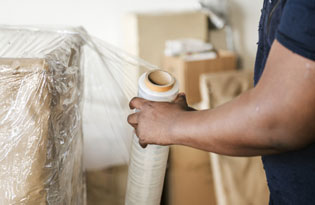 Packing and Unpacking
If you need moving and relocation assistance, we can pack, unpack, and help you settle into your new home. When you reach your destination, we unpack your belongings for you.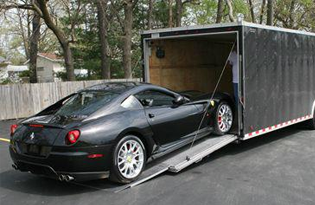 Car Transportation
To ensure your belongings reach their destination safely, our moving team works closely with our packers. A mover is trained to handle any unexpected circumstances that might arise.
Our company ensures the safest loading and unloading of your valuable goods while relocating from any location. Your moving will be painless with our well-trained staff.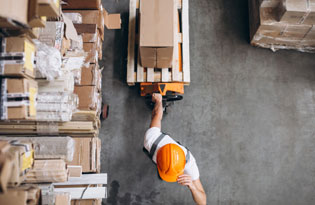 Storage & Warehousing
You can choose from a variety of long-term storage options. You can store your belongings in our storage warehouses in Bangalore. Using our high-tech security system, we'll keep your belongings safe.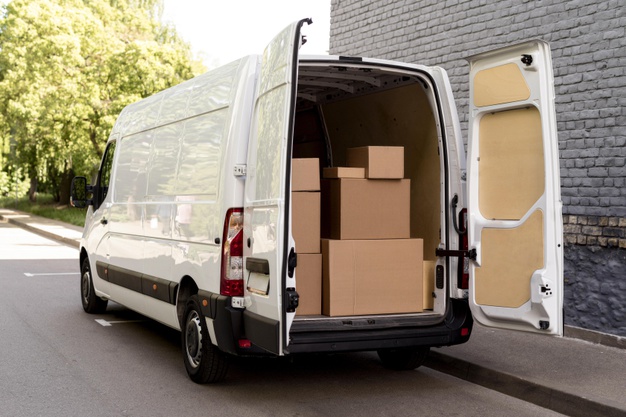 Moving and Transportation
We offer vehicles and cargo transportation services to all 50 states through Sri Vinayaka Packers and Movers. Every vehicle we own is licensed and has a permit to cross state lines.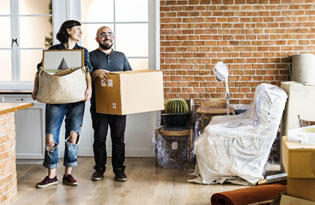 Relocation Services
With our relocation service, we are extremely proud to claim that we are Bangalore's Best Packers And Movers. During relocation, we also provide insurance on the goods to cover any damages that may occur.
Affordable, reliable, and professional Relocation services In Bangalore
Relocating is indeed expensive if you have huge furniture or loads of luggage. There are
Read More »
You've got a new home, congratulations! It's now up to you to decide how to
Read More »
As a result of all your hard work, you've packed all your stuff up, set
Read More »
Frequently Asked Questions
Relocating to a new place can be quite stressful, especially during a pandemic. Hiring professional packers and movers can help you feel relaxed and comfortable throughout the shifting process as they do all the work for you.
Certified Packers and movers in Bangalore like Sri Vinayaka, take all the necessary precautions to ensure a safe moving experience for your family. Every move is different and our team of Packers and Movers is trained to tackle any unforeseen complications during your relocation and they focus on giving 100% satisfaction to each and every customer.
For more information, contact Sri Vinayaka packers and movers at +919880011434,+919243460664, or email us at srivinayakapackers05@gmail.com.
The process of moving is strenuous and drains your energy and money. You can relax and be stress-free by choosing the perfect packers and movers company. The following are some points to consider when choosing moving companies.
Make sure you receive an invoice for the services you requested along with the cost.
They should provide good packing materials to ensure the safety of your belongings.
Long-distance moves may require storage/warehousing facilities.
You may require transportation escort services if you are moving interstate.
Sri Vinayaka Packers and Movers provides the best services in Bangalore for relocating your houses and workspaces.
In India, the scheduled GST for the Best Packers And Movers In Bangalore for house or office shifting is 5%.
To check the genuineness of Packers and movers,
Ask for licenses and registration proofs,
Do some research online to know if they are authentic,
Check the reviews from previous customers,
Check for prior experience,
Check if they provide service guarantee and insurance.
Contact them for pricing and payment terms
And lastly, see if the staff are experienced to make the process easier for you.
No matter how small your move is, having Packers and movers do it for you will benefit you in so many ways.
Packers and movers and trained and experienced to carefully and safely transport your belongings to the destination.
You don't have to worry about lifting heavy weights and unforeseen damages or spillage.
Door to door insurance will be provided by most of the Packers and movers.
They use good quality packing materials.
They are trained to do everything quickly and on time.
Experienced Packers and movers like Sri Vinayaka can handle any kind of move with extreme care and sophistication.
Packers and movers can guarantee the safety of your possessions and provide you with insurance, They have experienced staff to handle packing and moving which can reduce a lot of your burden and they are licensed to make interstate moves, They also provide good quality packing services which will ensure that your things arrive the destination safely. Hiring packers and movers is really a cost-effective way to shift homes.
When you contact a Packers and movers company, ask for their registration proof and license to both pack and move things. One better way to ensure that your Packers and movers are genuine is that you can ask whether they are approved by IBA(Indian Bank's Association) any Packers and Movers with IBA approval are genuine. You can also ask for their GST registration and PAN details.
The services provided by Packers and movers are unique to each company. Professional service providers like Sri Vinayaka packers and movers have more than 27 years of experience in Packing, moving, and handling the relocation. We offer packing with high-quality materials, transportation, moving, commercial shifting, corporate shifting, and local shifting country-wide. We offer services such as Storage warehousing and Vehicle escort.
The cost heads on in moving price estimates are
Quantity of the goods need to be shifted i.e., Move size,
Labor charges,
Packing charges,
Cost of loading and unloading
Transportation charges including fuel charges.
The average price of Packers and movers is
For local shifting  3000-15,000
For long distance shifting  15,000- 50,000
For corporate shifting, anywhere between 20,000 - 70,000
It is imperative that you do proper research before hiring services from a Packers and movers company. Here are some tips on choosing the best Packers and movers in Bangalore. 
Always ask for certification to know if they are authentic. Legal documents like Registration proof, IBA approval proof, GST registration certificate provide you a sense of trust.
Genuine packers and movers provide you an insurance cover for all your possessions.
Their services include quality and dedicated efforts by their team. 
Genuine packers and movers provide all the necessary packing materials that ensure the safety of your belongings.
Sri Vinayaka Packers and movers is the best in Bangalore for moving services. Call us to get a quote.
Sri Vinayaka packers and movers is the best Packers and Movers in Bangalore with an experience of over 27 years. We train our crew to exclusively to be professional and to help them tackle any kind of complications that may arise during relocation. We offer packing and  moving services for 
Local shifting
Interstate relocation
Domestic relocation
Workspace shifting
Transit escort services
Vehicle transportation services
Storage/Warehousing
Cargo services
Our motto is to satisfy our customers' requirements and create the best experiences for them.
Movers and packers are very popular services in Bangalore. Best Packers and Movers in Bangalore should offer customers easy moving solutions as well as safety and comfort. Beware of scam moving agencies. When choosing packers and movers one should,
A proper invoice for the services you have requested from them along with their costs.
A good packers and movers company should be able to provide you an insurance cover for any possible complications or damages.
They should provide good packing materials and durable corrugated boxes that ensure the safety of your belongings.
Packers and movers should provide a secure storage warehousing facility for long-distance moving. 
When you are relocating, avoid any Jewelry, important documents, expensive watches or accessories and any coin, stamp or any collectibles, Family heirlooms, medications, etcetera to be packed as they cannot be insured and definitely don't pack anything perishable. Instead, carry them along with you to ensure their safety.
Your packers and movers or the insurance providers take into consideration many factors like the nature of the items, age, their value, and the distance to be traveled before providing insurance. The items that can be generally insured are
Furniture
Kitchen appliances
Home appliances
Electronics
Graden equipment
Hiring good packers and movers for your relocation can help you have a hassle-free experience. Here is a list of things you should consider while hiring Packers and movers. 
Registration and Licenses of the company.
Their experience in the industry
If the company provides moving insurance,
If the company has good customer reviews
If they provide packaging materials for packing
If there is going to be any extra costs after the relocation
Check if they will also unpack and re-assemble the furniture at the destination.
The best day for house shifting is any day you can be relaxed and look over the moving process but ideally, weekdays are better especially from Monday to Thursday because the demand for weekday shifting is usually low.
For Local shifting the moving costs can be anywhere between 3000 to 15,000 depending on the number of things to shift and for long-distance shifting the costs can be around 20,000 to 50,000 depending on the distance. Although the costs can vary from city to city, they could be more in metropolitan areas. Contact Sri Vinayaka Packers and movers to get a quote.
The Factors that can influence your moving price are
Market reputation of the company you've chosen,
The day of shifting- Some companies offer services on weekdays for a low price.
License and registration of the company,
If the insurance is included in the charges,
And on the type of services they offer.
India's Trusted Packers and Movers
Sri Vinayaka packers provides a multifaceted team-oriented service. The members of our team are committed to delivering quality services in order to reach our targets. Packing and moving safely is not easy for them because they are highly skilled and trained.
The experienced professionals at Sri Vinayaka Packers and Movers in Bangalore are able to do their jobs proficiently and to work together effortlessly to accommodate all of your moving requirements. Customer satisfaction is the focus of our team. We can be reached at +91 9880 011 434 for further information.